House for sale Sheffield
House for Sale in Sheffield, South Yorkshire
Sheffield, South Yorkshire, one of Britain's largest cities and pretty much merging into neighboring Rotherham, creating a huge metropolis. For people looking for a house for sale in Sheffield, the buyer has many choices and a wide diversity of properties ranging across a multitude of prices and styles. Not only this, but Sheffield has a huge diversity of business, ethnicity, landscapes, and geography to a diverse pub, entertainment, and dining culture. Is there any wonder people are looking for houses for sale in Sheffield, South Yorkshire?
Prices of Houses and Bungalows For Sale in Sheffield
As would be expected, there is a diversity of housing styles and prices across Sheffield. Many ex-council houses moved into private ownership in the 1980s and, many of these have proven to be excellent property investment opportunities. Generally very well maintained and developed, they are still a sound property purchase. At the other end of the spectrum, there are many properties for sale that classify as 'Sheffield' regions that are in the £1million plus bracket. These tend to be in the more affluent areas of Sheffield, or rural areas, many being farmhouses or developments in the beautiful South Yorkshire countryside.
As with most of the UK, house prices saw a crazy increase in 2020 for a variety of reasons, but these are starting t settle and find their natural levels now, meaning that house purchasers in Sheffield can have a more realistic chance of securing their ideal house.
About Sheffield
Sheffield boasts two football teams (let's get priorities right) and has a population of almost 600,000 people. Served by the infamous Meadowhall Shopping Centre just off the M1 motorway, Sheffield is in a great central UK location with very easy access to north and south. London is some 90 minutes by train, Leeds less than an hour by car, and Manchester very easy by train or road. Sheffield was built around the steel industry and is still well knows worldwide for its knives and cutlery industries.
The stereotypical image of cloth caps and Yorkshire pudding couldn't be further from the truth. Sheffield is a big business hub. Indeed supercar maker McLaren has located one of its all-new factories in Sheffield, partly due to cost, partly due to location and partly due to the availability of graduates from Sheffields excellent universities.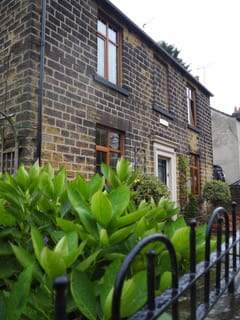 People looking to buy a house in Sheffield should be familiar with and consider the following areas of Sheffield when looking to shortlist viewings of houses:
Kelham Island houses for sale
Nether Edge property for sale
Wadsley Bridge houses for sale
Hillfoot
Steel Bank
Park Hill houses for sale
West Bar, Sheffield
Heeley properties for sale, Sheffield
Catcliffe house for sale
Highfield Sheffield properties for sale
Lowfield houses on the market
Crookesmore
Eccleshall houses for sale
Buying and Selling Houses in Sheffield - What's the State of the Housing Market?
Buoyant is one word to describe the housing market recently in Sheffield. Needless to say, Covid-19 is and will have an impact on property prices in the Sheffield area, but to what extent remains to be seen. There has been a strong demand for housing stock in South Yorkshire, indeed the pandemic has had people looking further afield and out of the cities in an attempt to find more space inside and outside the house. Sheffield houses tick many boxes here.
Sheffield city center houses are always going to be popular, and many of the traditional stone terraced houses are now highly desirable. Moving slightly out of the center sees slightly larger properties and many housing estates with a wide range of mixed houses and bungalows. The latter is especially popular Bungalows being an excellent proposition for the older generation who find upstairs bedrooms sometimes a little tricky. Bungalows for sale in Sheffield do command relatively high prices but are also a very good medium to long term investment.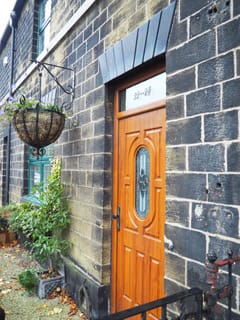 Moving even further out of Sheffield there is many choices of houses for sale, many with larger gardens and some boasting stables, paddocks, and pools. The view that many southerners have of life beyond Watford Gap is without a doubt quashed by the quality and style of some Sheffield houses.
Where is the Best Place to Buy a House in Sheffield?
Almost an impossible question, due to the huge diversity and price range of houses available on the market at any given time in Sheffield. Like many places, there are terraced houses for sale in Sheffield, right up to big country piles and new builds.
House Prices in Sheffield
Properties in Sheffield had an overall average price of £206,830 over the last few years.
Most of the sales in Sheffield during the last few years were semi-detached properties, selling for a price of £195,832.
Properties in Ruddington are similar to the properties in Sheffield - Check this link for more information about Ruddington.
https://www.propway.co.uk/house-for-sale/ruddington
Browse all of our houses for sale in Sheffield, and should you need any additional help, get in touch with Propway with your requirements by filling the form below.