Houses for Sale and Rent in Barnsley
Houses For Sale and Rent in Barnsley, South Yorkshire
Barnsley may not be the top of everyone's wish list of places to live, but before passing judgment, consider why many people have looked to buy or rent a house in Barnsley, South Yorkshire. Barnsley may have had something of a comic image years ago, as being one of the last bastions of cloth caps and Yorkshire Pudding, but the reality has somewhat changed, as has the property scene in Barnsley.
Barnsley city center offers relatively traditional Yorkshire housing, much of it being terraces. A 2 bedroom terrace in Barnsley is selling in the region of £90,000 - £100,000 depending on condition and represents incredible value. Indeed not too long ago Barnsley was recognized as one of the least expensive places in the UK to buy a property. Crazy really because if some of the higher-end houses in Barnsley were lifted and dropped just 3 miles away, in Sheffield house postcode areas such as the little town of Penistone, £100,000 could easily be added to their sales price.
There are many new build housing estates very close to Barnsley city center, that offers 2, 3, and 4 bedroom houses for sale or rent. As of writing, towards the end of 2020, housing stock is in short supply and high prices are being realized. This looks set to change into 2021 when post-pandemic issues start to impact more severely on the economy.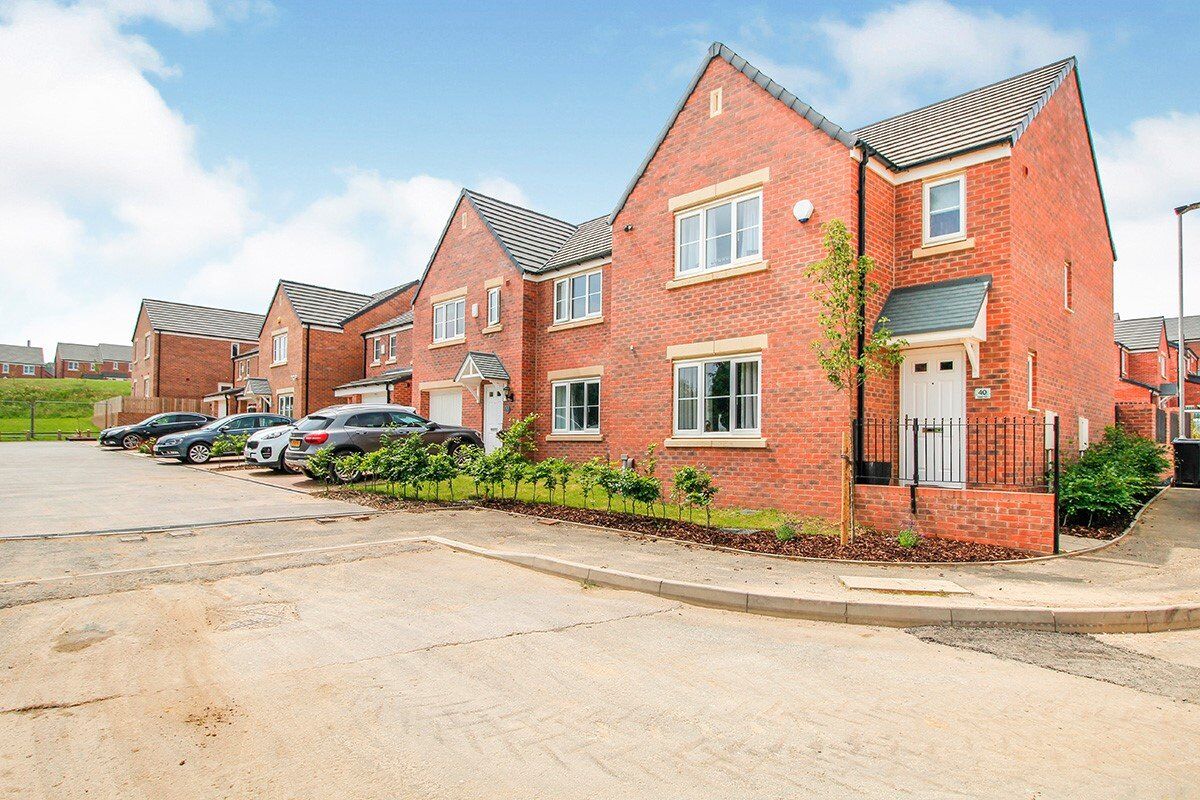 Housing and Properties for Sale Close to Barnsley
Barnsley nestles just north of Sheffield and some 20 miles west of Doncaster. Barnsley is surrounded by some very pretty towns and villages, many of which were indeed ex-mining communities right up to the 1980s. It is a real delight to drive around villages such as Elsecar, which was built to house the miners that serviced the Fitzwilliam mines. People looking to buy a house on Elsecar will be confronted with many Elsecar properties for rent, as they are in the ownership of the Fitzwilliam estate and are not available for sale. Beautiful stone cottages and terraces are in high demand and the rural Yorkshire countryside and unspoiled views contribute to a high quality of life.
Very close to Elsecar is the village of Wentworth. Home to Wentworth Woodhouse, the largest fronted stately home in Europe, Wentworth is a true picture-postcard village with traditional Yorkshire cottages, hanging baskets, and warm beer pubs. Houses for sale in Wentworth, South Yorkshire is also highly challenging due to estate ownership of many properties.
Barnsley postcodes come under the Sheffield region, with houses for sale in Barnsley coming under S70 onwards, S74, S74 houses for sale, etc,
Towns and Village House For Sale - Barnsley - The State of the Property Market
House for Sale and Rent in Wombwell, Barnsley, South Yorkshire
Wombwell sits slightly southeast of Barnsley and adjacent to Hoyland and Darfield. A traditional Yorkshire town center offers a wide range of shopping and Wombwell offers a wide range of houses for sale and rent.
Traditional, lower-cost terrace houses can be found at sub £60,000 right up to properties for sale in Wombwell nudging towards £1 million. There is everything in between for people searching for their ideal house to buy, including new builds, 2, 3 and 4 bedroom detached houses for sale and rent as well as some real gems hidden away off the beaten track that include farmhouses and large detached houses with gardens for rent or sale.
Investment opportunities for lower-cost terraced housing exist in the Wombwell housing market. It is unusual to find a terraced house for sale for around £50,000 that is habitable or rentable with minimal costs. Street parking and 2 or 3 bedrooms would be highly desirable in London, so what's wrong with South Yorkshire housing?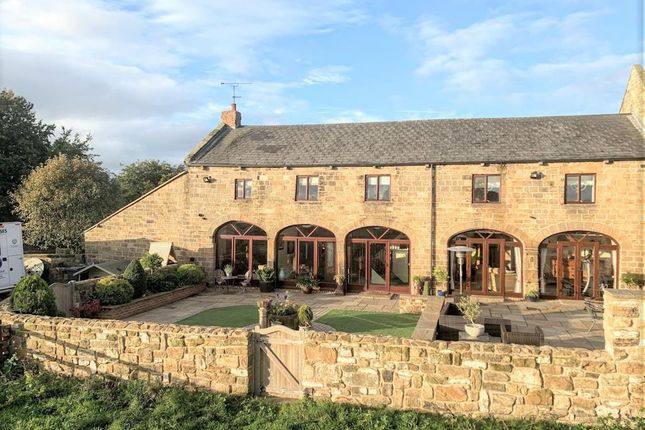 Darfield, Barnsley - House For Sale
The village of Darfield almost merges into Wombwell to the west and has a population of around 10,000 people. Well served by local shops and pubs, Darfield also has a primary school and is only a few miles from Barnsleycenter. It has a relatively high demand for properties for sale as locally there is good industry offering work. ASOS has its HQ at Barnsley and employs thousands of local people.
Houses for sale in Darfield range from flats and apartments to new builds and older more traditional housing stock. House prices in Darfield, South Yorkshire are typical of housing across the South Yorkshire region and represent excellent value for money.
Darton - Properties for Rent and Sale
Darton sits to the north of Barnsley and lies on the River Dearne, just 5 miles from Barnsley center. Housing in Darton is also varied and people looking for a house
Goldthorpe Houses for Sale
Goldthorpe lies on the Dearne Valley Parkway, heading from Barnsley east towards Doncaster. An interesting village based around a long high street and market area with a multitude of shops available, People looking for a house for sale in Goldthorpe (or indeed a house to rent in Goldthorpe) will have a pretty good idea of what is available in the area.
Shafton - Houses for sale and Rent in Shafton South Yorkshire
Shafton offers a range of properties for sale including the traditional terraced housing at an incredibly good value. Property investment opportunity without a doubt, these 2-bed terraced houses are available in pretty good condition for a crazy-sounding £50k. With rental revenue of around £400 PCM, they represent an incredible investment to the amateur or professional property investor.
Hoyland House For Sale in Hoyland, South Yorkshire
Hoyland is a delightful village near Barnsley, offering a very diverse range of houses and bungalows for sale and to rent. A historic market village with a multitude of shops, pubs, an academy school, and much green belt land, Hyland offers magnificent views over the local South Yorkshire countryside.
Hoyland properties for sale include very traditional Yorkshire terraced housing along with some new build estates offering 2, 3, and 4 bedroom detached and semi-detached houses for rental or sale in Hoyland, South Yorkshire. There are also several high quality detached houses with larger gardens and some are set in the beautiful South Yorkshire countryside.
Hoyland Common Property
Hoyland Common merges into old Hoyland seamlessly and to many appears to be the same South Yorkshire village. Properties and houses for sale in Hoyland Common vary in style and price from affordable social housing to some very desirable detached houses and bungalows set in beautiful countryside locations.
Jump Houses For Sale S74 South Yorkshire
Jump is an unusually names small village adjacent to Hoyland and also has a wide range of properties and houses for sale, from £50,000 terrace housing to some larger luxury properties. Jump has a small selection of public houses and working men's clubs as well as schools. Is Jump a good place to live in South Yorkshire? The housing is affordable, with much terrace housing, cottages, and semi-detached houses for sale, as well as detached properties at competitive prices.
Jump is just 5 minutes from the M1, giving superb access to the whole of the UK, and both Doncaster and Sheffield are less than 30 minutes away, giving access to national rail. For commuters, living in Jump and looking for a house for sale in Jump gives the buyer many choices and very high quality of life compared to many city-center locations at much higher prices.
Blacker Hill House for Sale and Rent
Blacker Hill - home to one of the most challenging cycling hills in the UK and some beautiful houses and bungalows for sale. Blacker Hill houses overlook the South Yorkshire hills to the west, with Emley Moor and Canon Hall visible on clear days.
Tankersley House for Sale
Tankersley lies to the southwest of Barnsley, home to the large hotel at Tankersley Manor. Houses for sale in Tankersley include some social housing at very competitive UK prices, some newer semi-detached, and detached properties for sale along with some more expensive higher-end housing. Access to the M1 motorway from Tankersley is very easy, being just minutes. Buying a house for sale in Tankersley gives very easy road commuting opportunities across the UK.
Birdwell House and Properties for Sale or Rent
There is a wide range of houses for sale and bungalow for sale opportunities in Birdwell, near Barnsley. An average range of prices for terraced and affordable housing plus a wide range of 3 and 4 bedroom houses for sale in Birdwell. The village has a long high street cutting through Birdwell, Barnsley, with housing estates either side of the busy shopping high street.
Pilley House for Sale
Pilley is a small village sitting alongside the M1 motorway and has excellent links to the national motorway network. Choose from a wide variety of houses for sale in Pilley, with socially affordable housing, terraces, and recently built detached and semi-detached houses for sale. Well worth a look.
Dodworth Houses For Sale
Searching for a house for sale in Dodworth, Barnsley South Yorkshire? Check out the very latest properties for sale on Propway.co.uk for a wide and varied range of properties.
Worsbrough House For Sale S70 Postcode Online
Worsbrough or Worsbrough Common house for sale opportunities in South Yorkshire are available at Propway.co.uk Worsbrough Village and Worsbrough Dale offers a range of affordable housing along with some newer build housing estates and 2, 3, and 4 bedroom houses for sale and rent. An ex-mining community serving the Darley Main Colliery, Worsbrough offers cheap affordable housing in South Yorkshire.
Brampton S63 S73 postcode House and Property for Sale
Brampton - or Brampton Bierlow knew just as Brampton nestles in the Borough of Rotherham but is situated so close to Barnsley that many people classify properties and houses in Brampton as being Barnsley. To the south of the Dearne Valley between Barnsley and Rotherham, Brampton house and properties for sale offer a wide range of property styles and prices as would be expected.
People looking for a house, bungalow, semi-detached house, or terraced house have a wide choice of properties for sale, with affordable housing available from just £50,000 for a terraced house for sale in Brampton, Rotherham South Yorkshire
Cudworth Houses for sale at Propway.co.uk
As is typical across the Barnsley South Yorkshire housing market, houses for sale in Cudworth represent relatively good value compared with most other regions of the UK. Low priced terraced housing offers good housing and investment potential for both buyers and property investors. There is also a range of all housing for sale in Cudworth, semi-detached, detached, and larger 3 and 4 bedroom houses for sale in Cudworth, Barnsley.
Carlton Property and House Sales Online
Carlton offers a wide variety of houses for sale in this Monk Bretton / Royston ward-based South Yorkshire village. S71 postcode, houses for sale in Carlton include new build estates such as Wharncliffe Court, barn conversions for sale in Carlton, 4 bed detached houses for sale on Shaw lane, Barnsley
Staincross House For Sale
Staincross, Barnsley S75 is a small village close to Barnsley in South Yorkshire and the birthplace of world-famous cricket umpire Dickie Bird, Staincross offers some fine housing for anyone looking for a house for sale in Staincross, Barnsley. Staincross is ideal for the business commuter, being just a few minutes from the M1 motorway, `nd there are several terraced houses as well as semi-detached and detached houses for sale in Staincross, Barnsley.
Prices currently range from terraced houses at just over £50,000 up to over £500,000 for large detached houses for sale with a large garden in more secluded locations.
Royston House For Sale
For the current buyer looking, there are several houses for sale in Royston, Barnsley to suit almost any budget. From just over £50,000 upwards life can be enjoyed this rural village that offers excellent access to the national road and rail network, just ideal for the commuter.
Wath on Dearne Houses and Properties for Sale
An ex-mining village, Wath on Dearne S63 is midway between Barnsley, Doncaster, and Rotherham. Offering a wide range of houses for sale, Wath On Dearne is a centrally located town with a population of some 11,000 people. Houses for sale from £50,000 upwards, with many high quality detached houses with gardens, are available for sale.
Average House Prices in Barnsley
Properties in Barnsley held an overall average price of £145,245 over the last few years.
Most maximum sales in Barnsley throughout the last year were semi-detached properties, selling for an average price of £129,558. Terraced properties sold for an average of £101,053, with detached properties achieving an average sale price of £229,296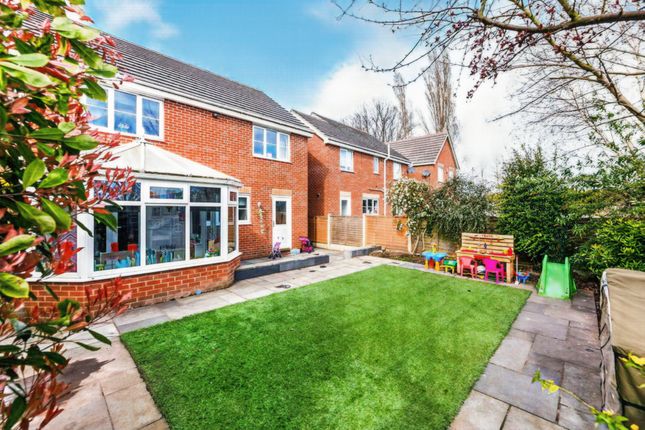 Industry and Commerce in and Around Barnsley
It's no secret that Barnsley and surrounding towns and villages were built on the back of the coal mining industry. Right up until the 1980's Yorkshire pits were amongst the largest and most productive in the UK. Whole communities were built up around coal mine pits and, whilst little evidence now exists, most towns and villages retain the clubs and community spirit, along with mineshaft headgear at the entrance to many of the towns and villages.
Barnsley and South Yorkshire property until the last 30 - 40 years was very easily defined. There were the miner's cottages and terraced housing, the pit management higher level housing than the sheer opulence of business owners.
Barnsley is now a market town and has some very attractive properties in the town center. There are high rise flats available in Barnsley for sale or rent at very good prices, along with ample terrace housing to buy.